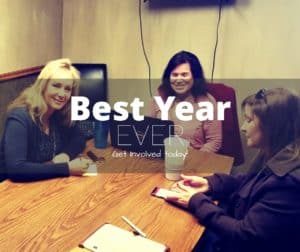 The year is off to a promising start at Bounty For Families. Our February board meeting included plenty of plans for 2019, all related to our mission of cultivating a healthy community. New developments include:
Connecting with the Yelm High School Future Farmers of America (FFA) program. Our board was invited to observe two groups from the FFA practice their presentations on their way to the state competition. Their topics:
Effects of micro plastics on aquatic environments and aquatic agricultural commodities  
Whether or not the United States farm bill should increase funding to support farmer mental health
The board, along with special guests from the Community Gardens Committee, already got to observe one presentation and found it informative and thought-provoking. We're looking forward to more interaction with this group!
Speaking of Community Gardens, we hosted our first monthly Community Gardens Committee meeting this month and several volunteers and the design process for the Yelm City Park garden Project is underway. Once complete, it will be a huge step towards our vison for a radiant and abundant community- so calling all green thumbs! Be sure to be on the lookout for updates on how this project is coming along, and how you can help be a part of the fun.
Preparing for the Yelm Farmers Market season. This year, we are innovating ways to we can include the community and get more people involved, so we are in search of non-profits who would have great opportunities to show their wonderful work to the public; They would have a free booth for each of the markets, and are encouraged to bring a kid-friendly activity that can be promoted through the Power of Produce Kids program, a truly amazing and fun way for kids to get involved in understanding the importance of eating and gardening fresh foods straight from the earth.
Contact us to see how some of our community members are making a difference step by step, and how YOU can be a part of transforming our communities into a place where kids, adults, families, and plants alike can grow and thrive.
For more info, visit bountyforfamilies.org