Yelm, Rainier, McKenna Supports Bounty For Families
Is a 501.C.3 Non Profit Supporting Yelm Rainier & McKenna
Through These Programs:

Yelm Community Garden
Visit the Yelm Community Garden in Yelm City Park to graze, harvest seasonal vegetables for dinner or attend a workshop on gardening or cooking with garden produce. This is a true community project, launched in 2021 in collaboration with multiple partners including Thurston Conservation District, GRuB, the Nisqually Indian Tribe, Yelm Community Schools, and the MOMS Club of Yelm and with tremendous support from the City of Yelm.

Day of Champions
Day of Champions is a free, volunteer-supported sporting event designed for students with disabilities. Students with disabilities walk through a tunnel of cheering peers as they take to the field for a day of sports. Hundreds of students from Yelm Community Schools participated in modified track and field stations.
Join Us and Become part of our BFF family.
Volunteer, Donate and Support your BFF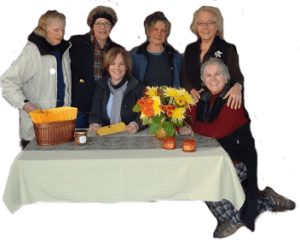 Bounty for Families is your local hub for programs that empower, educate, and sustain the community - and all of them involve food!  By its very nature food brings people together. The Yelm Farmers Market, Power of Produce, and Gift of Gobble offer opportunities for people like you to invest in their neighbors and communities by contributing time, effort, and money to projects that make a real difference.
Want to get involved?