Starting in 2018, Yelm residents will be able to harvest produce from one of two community gardens right in their own backyards (so to speak)! These projects will serve as teaching tools, community resources, and great venues to bring people together around fresh, sustainable, locally-produced food.
Yelm City Park Garden
Through a collaboration with the City of Yelm, the first garden will be created right downtown in Yelm City Park. It will feature 8 different perennial fruits, multiple varieties of flowers, and 10 raised beds for vegetables. The city is generously providing both space and water. This means that water that would normally be used just on keeping the grass green will now be converted to growing food, a win-win for everyone.
This garden will be 100% free and U-pick for the community, and run by volunteers. Through volunteering their time, anyone who wants to have a say in what goes into the raised beds will earn a vote. Future potentials include education classes on soil biology, seed saving, plant propagation and horticulture, and that's just the beginning.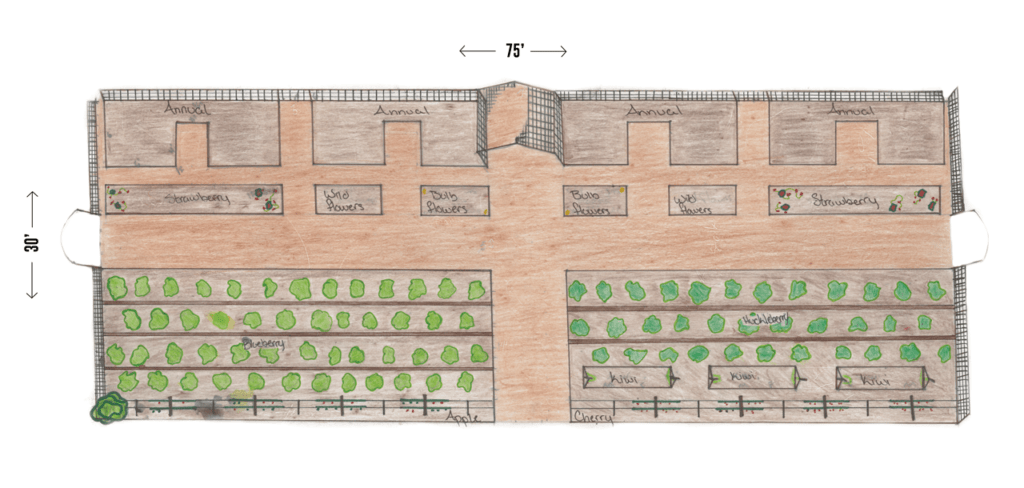 Clark Road Garden
Just a short distance away, another garden will be developed on private property donated to Bounty for Families for several years. The 5-acre Clark Rd. space will function as a working garden for people who may live in apartments or small homes locally and lack space to create their own. This garden will include a permaculture component and those who are interested in learning more about the practice will have that opportunity.
Our vision is a self-sufficient, food-secure future for the Yelm Community. Get Involved!