Jeevan Anandasakaran - Board President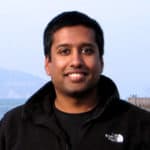 Jeevan has spent his career in technology start-ups beginning with his start at Amazon.com in 1998.  In the past 15 years, he has complemented his technical ability with management experience and business fundamentals. As co-founder of Wave Networks L.L.C., Jeevan brings his experience in lean application development to established organizations and new companies taking their first steps.
Since moving back to Yelm, Jeevan has served as a board member of The Phoenix Rising School and in  recent years as Board Chair, during which time the school has experienced great growth and change. During this period of growth of the school, Jeevan's experience with fast growing companies has been an extremely valuable asset.  A self proclaimed "Systems Guy", Jeevan hopes to bring his experience to the Yelm Cooperative.
Jeevan believes in being involved in the community and that the people in it make it special.  The vision of the Yelm Cooperative further shows the wealth of talent and commitment in this community and through its volunteers, what it's capable of achieving.  Jeevan believes that the Yelm Cooperative is an essential piece of the puzzle of creating a healthy local economy.  Creating opportunities for local producers and food education can make a big difference as it helps the greater understanding of how impactful buying local is to the community.
Jeevan was appointed to a director position by the Yelm Co-op Board in March of this year. Since then Jeevan has been very impressed with the amount of work put in by all Board members.  He is very excited about working with such a capable team and has already involved himself in many of the strategic goals for the year including marketing and communications. In addition, since the YC attained  non profit status in March, he has been offering his non profit experience in helping the  Co-op reach its potential as a federal non profit organization.
Jeevan greatly appreciates this opportunity to serve together with his community.  
Terry Kaminski - Vice President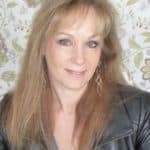 Terry Kaminski has been a successful full time Realtor for 26 years.  She made Yelm her home 18 years ago after moving from Toronto, Ontario.  Previous to her career in Real Estate, Terry had 10 year's experience as Guest Services Manager, Concierge and VIP coordinator for the rich and famous in the Hospitality and Tourism Industry.
The ability to be professional with all people, and meet all challenges in an international setting has given Terry a unique set of people skills and a lifelong sales and service orientation.  She uses these strengths in her business every day.
She extends this into the community by volunteering on Homeowners Associations, through the Yelm Real Estate Network, and also sits on the City of Yelm Planning Commission.  Recently she was appointed to the Board of the Yelm Cooperative.  Here she enjoys the same relationship and networking strengths on a forum of another passionate interest.
Alternative health, clean, local food, sustainable communities, and the GMO and full disclosure labeling are issues for which she takes a strong stand.  Involved and thriving in the empowering of our community, Terry is totally in congruence with the vision of the Yelm Cooperative and continues to be an asset to its current and future programs.
Heidi Smith - Secretary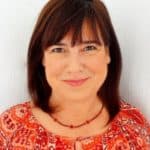 Heidi is a full-time freelance writer who splits her time between ThurstonTalk, the South Sound Business Examiner and her copywriting business, Classy Copy.
After 13 years teaching everything from middle school to community college and an additional ten as a facilitator and trainer, she took the leap into entrepreneurship and hasn't looked back.
For three years she was the editor-in-chief of SuperConsciousness Magazine, which focused on human potential in its many forms. When not conducting interviews, she can be found hiking, cheering on the Seahawks, enjoying her friends, or hanging out with her dogs on a five-acre home off the grid outside Yelm, Washington (probably in her bathrobe).
A Co-op member since 2009, she cares about equal access to healthy local food. While farmers markets and food cooperatives are more common in large cities or high-end tourist destinations, they are harder to find in small rural towns like Yelm. Her passion as a board member is helping to get the word out to the entire community about the opportunities the Co-op provides.