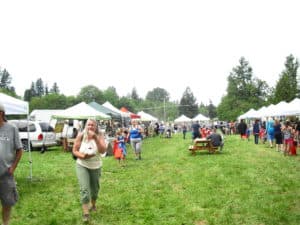 In November 2017, Yelm Farmers Market vendors met with members of the BFF Board proposing the establishment of a market committee. This committee would be made up of vendors, other interested parties and members of the BFF Board.
On Dec 5th, a visioning session is being held to create the blueprint for how the market will operate in 2018, how the committee will operate and the role of the BFF Board.
Vendors include:
Jessica Reed of Reed's Sweet Wine
Karla Broschinski and Thomas Mani of Bee 4 Ever
Austin and Jon Jamieson of J&A Reclaimed
Lucas Howe and Annie Paturka of Root Cellar
Mari Mankamyer and Tim Mann of Mari's Farm
Susie Kyle of Yummy Local Foods
other members are:
Terra Kram, a community member
Tom Dewell of Bounty for Families Board
Chris Black of Bounty for Families Board
Assisting us will be Mary DeMatteo, the Regional Lead of the Washington State Farmers Market Association (WSFMA) who is responsible for Thurston County among others.
Discussions are focused on the management of the market for 2018. Should this continue to be a market manager managed market? Should it be a vendor operation market? Should it be some combination of the two?
This process is a reinventing one to make sure that the Yelm Farmers Market is a strong viable community presence for a long time to come!